Sorry, that's really not even funny for a title. Does anyone listen to AC/DC anymore? I use a lot of AC and DC…. Sorry again, not funny. 
WE'RE BACK BABY. THAT HOT HOT BLOG CONTENT IS EN ROUTE. 
The new apartment has been successfully moved into. The dream of a separate work bench from the "studio" area has been realized. Behold.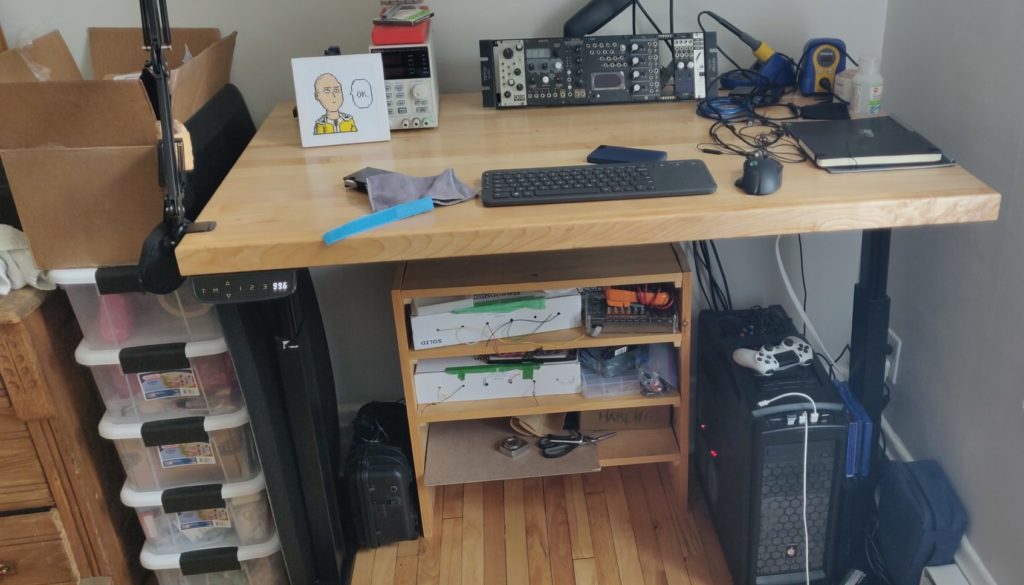 Apologies for the amateur photography, but finally, the two worlds are separate. And it is time to get in deep on some PCBs, and make some jams without having to dismantle my entire life. 
Ouu and some news concerning the BIG OL' DIY project… Your votes were overwhelmingly in favour of the Buchla 208p over Deckard's Dream. 
But this isn't a democracy. So I've decided to give and take a little. 
First, the Deckard's Dream PCBs are on their way to me. Sorry guys, I need a MIDI capable poly-synth about as bad as I need sweets after dinner. Not very bad, but I WANT IT. Also, Black Corporation/Roman slid me a good deal on the PCB set, so that really tipped the scales. 
So that's my "take a little", but what, dear reader, am I giving back to you blog-head rack-boys? Well there's another PCB set on the way to my new apartment… I'll give yous a hint.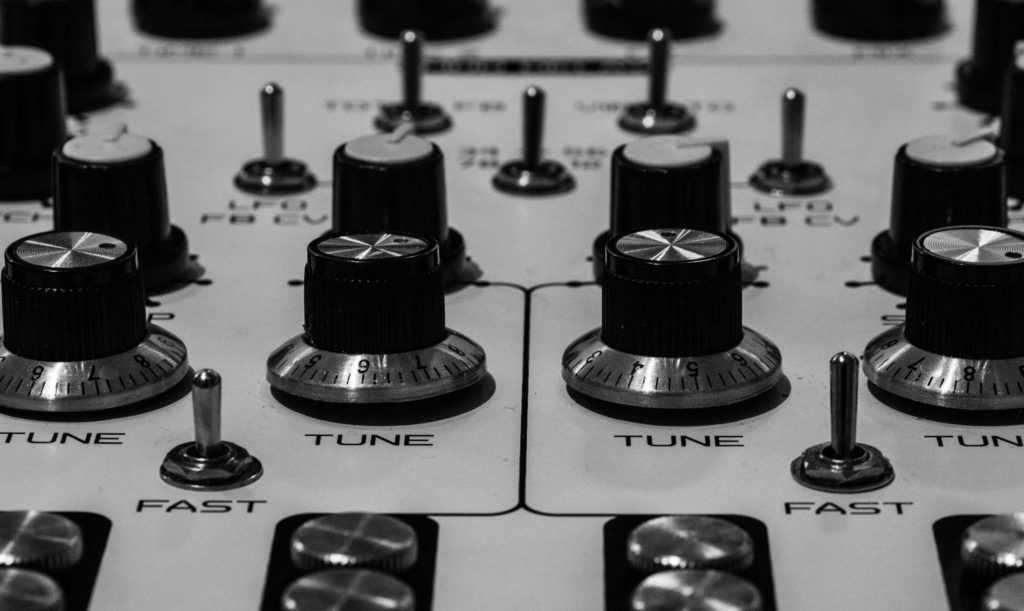 Did you get it? No? Think hard. It sounds like a beautiful mess. Still nothing? That's OK. You'll be pumped in a second. 
Lyra-8 DIY PCBs from SOMA Labs. 
Yeah, that's right. I knew you couldn't be mad at me for that long. And don't worry, the Buchla 208p has been scheduled for Fall/Winter 2020-2021. So we'll get all that delicious DIY goodness in before we say goodbye forever to 2020.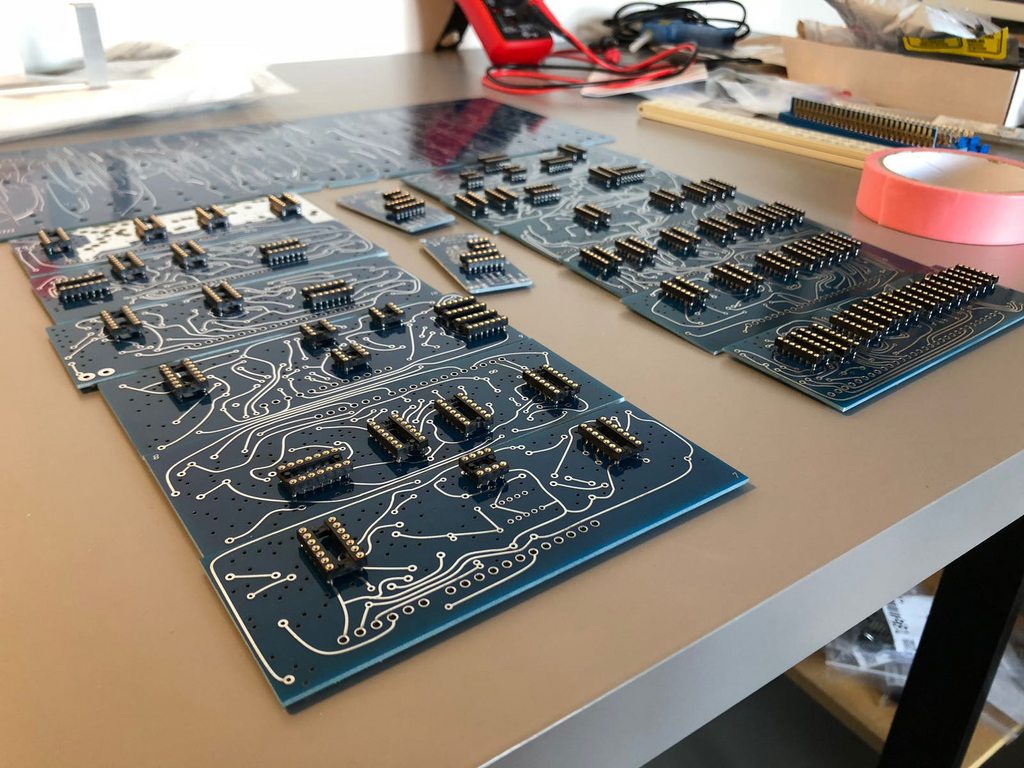 As always, appreciate you my beautiful readers. All 5 of you. Sorry I missed a few Sunday-Funday's while I moved my life into a new abode.
Next on the block docket, some breadboarded circuits for kicks, the SWN if it ever gets here, and some LYRA-8 action. Oh yes.
Go back and check out this this this, ouu this, and maybe this, if you're jonesin' for some good old fashion DIY goodness.