Heeeeey.
What are you doing around here again? What's it been, half a year? MORE?
Sorry for the hiatus. Life happens sometimes, and I'm sure anyone can relate to that feeling.
I got married, which is cool.
More importantly, I haven't slowed down on spankin' out synth builds. Although, living in another province for half a year away from my workbench and my toys may have prevented me from blogging on it.
So again, to my hoards of loyal follows, I do apologize for being away.


In some good news, here is what you have to look forward to from old Bloggy-Steve (my new nickname).
In no particular order or category, here are some things that are coming up:
Deckard's Dream Build Complete
LYRA-8 DIY build complete and housed with new panel
Monome norns shield DIY Build
ANTUMBRA KLIK build
Plinky build (maybe a review?)
Linnstrument Review
ZOIA EUROBURO Review
????MYSTERY NEW LARGE PROJECT THAT YOU PROBABLY CAN GUESS????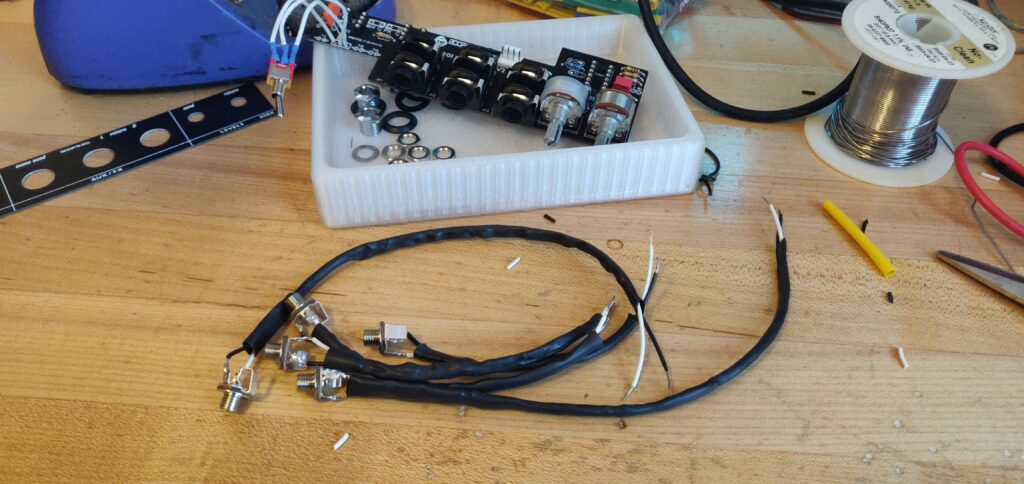 So please, fellow bloggos (I hope that's not offensive), forgive me. I am back, and you will be getting some fresh, pipin' hot content. Silly and synth filled, and ALWAYS on Sunday…
…unless it's one of these weird "heyyy" blog posts, or whatever. But come back on Sundays! Something new every week, at least until the next traumatic life event.
Have a beauty week and keep it samesies out there.